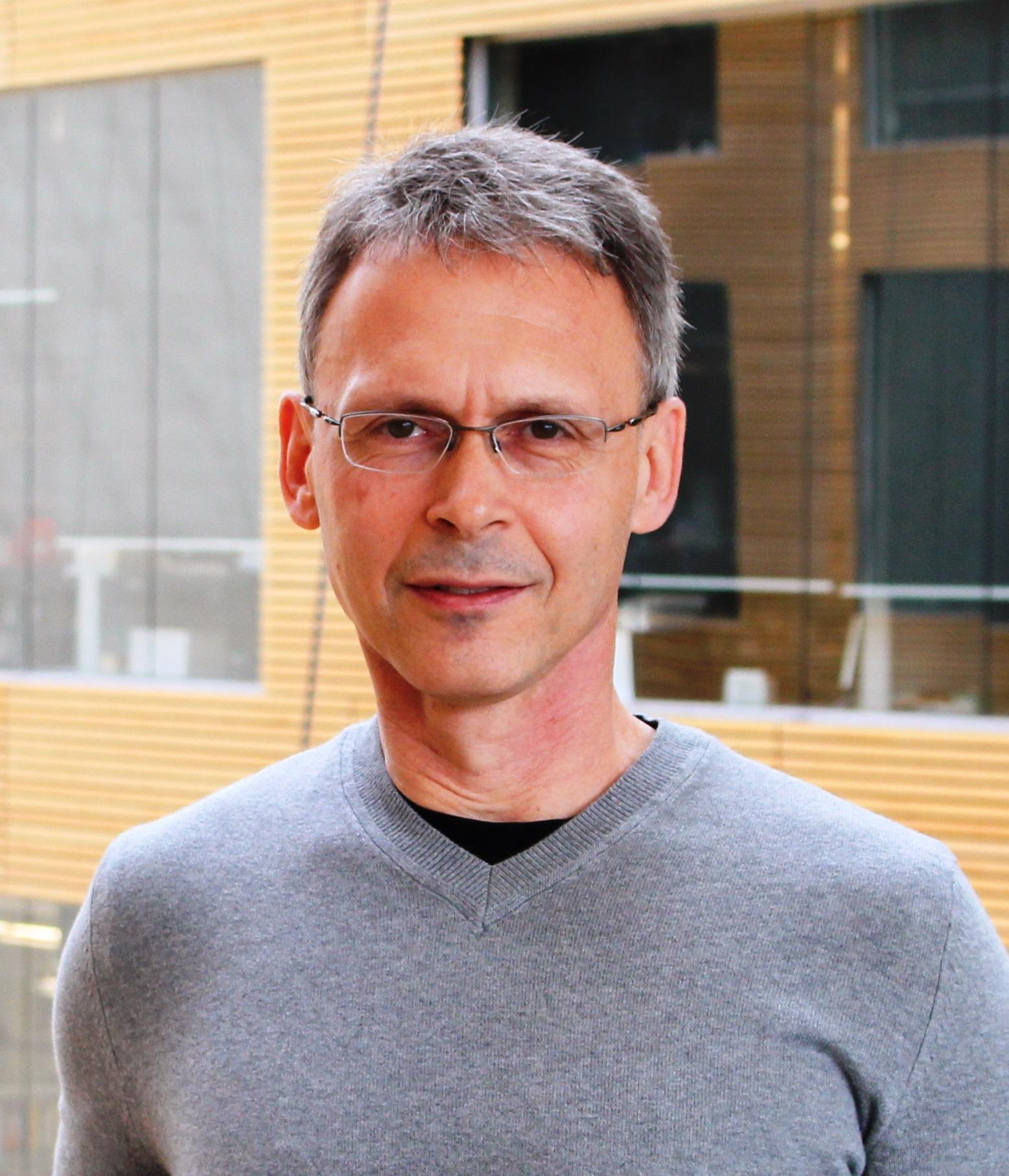 Contact Dr. Pryzdial
Mailing Address:
University of British Columbia
Centre for Blood Research
2350 Health Sciences Mall
Vancouver, BC V6T 1Z3
Canada
Phone Number: 604-822-3823
Email: ed.pryzdial@blood.ca
Scientist
Centre for Innovation
Canadian Blood Services
Associate Director
Centre for Blood Research
University of British Columbia
Clinical Professor
Pathology and Laboratory Medicine
University of British Columbia
Clotting, Clot-busting and Bleeding - Finding the Right Balance
Dr. Pryzdial's research group investigates the regulation of clot formation (coagulation), including the effects of viruses and how clots dissolve (fibrinolysis); the molecular basis of clotting protein deficiency in patients; and the quality of clotting constituents in blood products.
Why is this important?
Understanding the complicated processes by which clotting proteins are controlled has led to a novel treatment to "bust clots" with anticipated impact on blood product utilization for cardiac surgery. In patients that bleed, discovery of inherited modes of compensation that curtail their blood-loss may also be utilized to conserve blood products. Expertise in clotting protein biochemistry helps maintain an extremely high standard for the Canadian Blood Services plasma quality assurance program.
Blood Clotting Constituents and Viruses - Novel Interplay
Members of Dr. Pryzdial's laboratory investigate how blood clotting proteins enhance infection by viruses; and the persistence of viruses in blood products.
Why is this important?
This research has revealed that clotting constituents are exploited by viruses. Furthermore, platelets and red cell units have been shown to harbour and, surprisingly, replicate a prevalent transfusion-transmissible virus. This combined knowledge may further improve the safety of blood products.
Leadership Roles:
| | |
| --- | --- |
| 2014 - Current | Chair, Scientific Review Sub-Committee, Heart and Stroke Foundation of Canada |
| 2014 - Current | Associate Director, Exams, Graduate Studies Program, UBC, Pathology and Laboratory Medicine |
| 2011 - Current | Member, Editorial Advisory Panel, Biochemical Journal |
Education:
Doctor of Philosophy in Biochemistry, University of Toronto

Bachelor of Science in Biology, Chemistry and Biochemistry, University of Toronto