National Partner: Great-West Life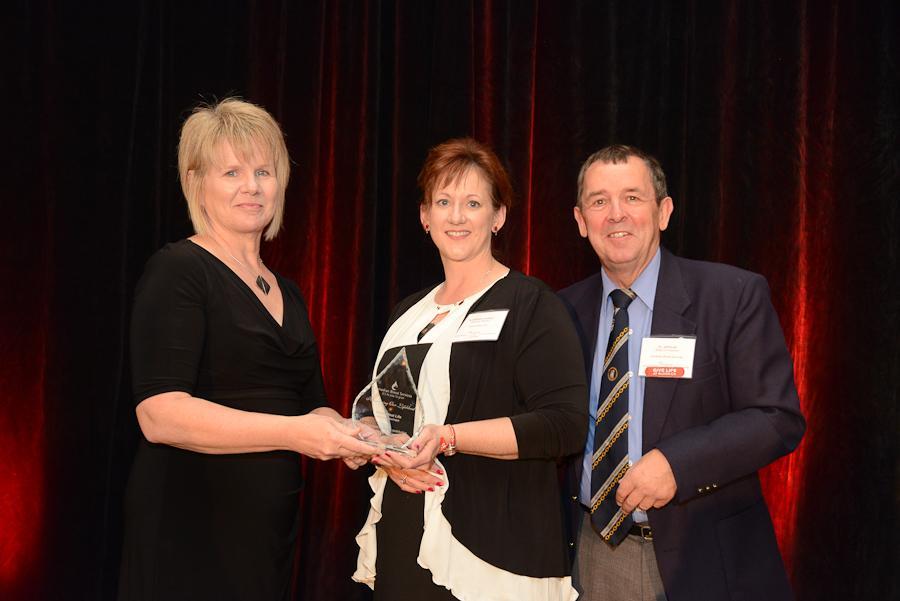 For more than 50 years, Great-West Life has been a strong supporter of Canada's blood system. In 2003, Great-West Life formalized its support by joining Partners for Life. Since then, annual donations from staff at Great-West Life – together with subsidiaries London Life and Canada Life – have increased from 200 units to 1,100 units, including donations from all major centres and regional/field offices.

Regular clinics are hosted at most major centres and Life Bus shuttles are organized at many other locations across the country. Staff are encouraged to give blood on company time, where feasible. Seeing blood donation as a social responsibility and a component of a healthy workplace strategy, the organization promotes its partnership with Canadian Blood Services with staff and includes collection results in its annual Public Accountability Statement.

Annastasia Lambert is the organization's national Partners for Life champion. She was instrumental in solidifying the national partnership and now leads a team of local advocates committed to donor recruitment. Working with the communications team, Annastasia ensures information about clinics is shared regularly with staff.

During periods of greater need, such as Blood Signal, the organization ramps up communication efforts and adds more Life Bus shuttles. In 2015, Great-West Life has pledged a national goal of 1,500 donations.
---
Trinity Western University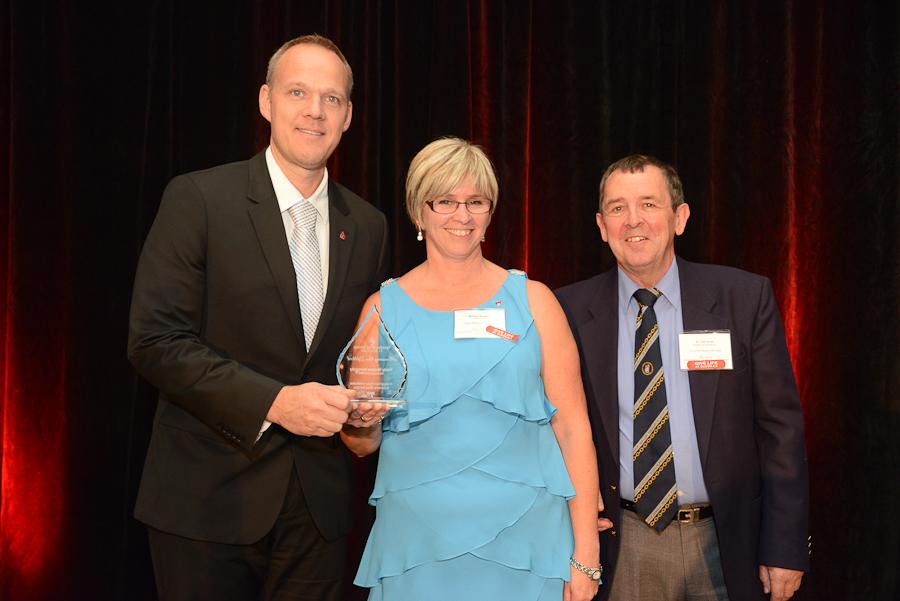 Trinity Western University is a Christian University of the arts, sciences and professions, legislated by British Columbia to serve the public. In 2011, they joined Partners for Life so that students could have opportunities to donate blood on campus.

Year over year, their response has been outstanding, prompting the university to increase its annual donation pledge from 75 to 275 units. To date, the university has brought in 215 new donors and reinstated 103 former donors.

Under the guidance of program champion Michele Regehr, students from the biology club book, promote, organize and host two clinics each year. When one group graduates, they pass the torch on to the next group of students so that they can carry on the tradition of support for the blood system. Graduates continue their support also, by giving blood and by recruiting donors among colleagues in their new professions.

Students help Canadian Blood Services in any way they can. When asked to further their support by hosting OneMatch swabbing events, they jumped at the opportunity, tirelessly promoting two campus events and, in the end, surpassing their collection target by collecting 108 swabs.
---
Edmonton Corporate Challenge
The Edmonton Corporate Challenge has been an engaged supporter of the blood system, making blood donation part of their annual events every year since 1996. The blood donation challenge, which takes place from February to May, is one component of this friendly corporate competition.

In 2014, 124 companies donated an incredible 4,347 units of blood, or 24 per cent of the total blood collections for the Edmonton permanent clinic, during the challenge timeframe. In addition, thanks to active recruitment and promotions, Canadian Blood Services gained 527 new donors from among participating companies.

TNT Events, which run the Edmonton Corporate Challenge, willingly work with Canadian Blood Services prior to and throughout the event to help foster awareness about the importance of blood donation within the Edmonton corporate community.
---
Ontario Provincial Police ERT
The Ontario Provincial Police Emergency Response Team (OPP ERT) in East Region has supported the blood system for more than four years. As one of the North America's largest police forces, they see the need for blood products on the front line every day; however, in 2011, the need hit close to home when the son of one of its team members was diagnosed with acute myeloid leukemia. Dave Budzinski took the initiative to schedule a group of 20 fellow officers to give blood in honour of the young boy.

OPP East Region ERT joined Partners for Life in 2012, with Dave as their program champion. Today, Dave personally calls and emails colleagues to invite them to donate. To date, they have given more than 185 units of blood and more than 50 volunteer hours. They are also strong advocates for OneMatch and have hosted swabbing events on-site. They can be counted on in times of heightened need, such as the holiday period and long weekends, and they actively participate in the annual Sirens for Life and Gold Ribbon campaigns.
---
London Health Sciences Centre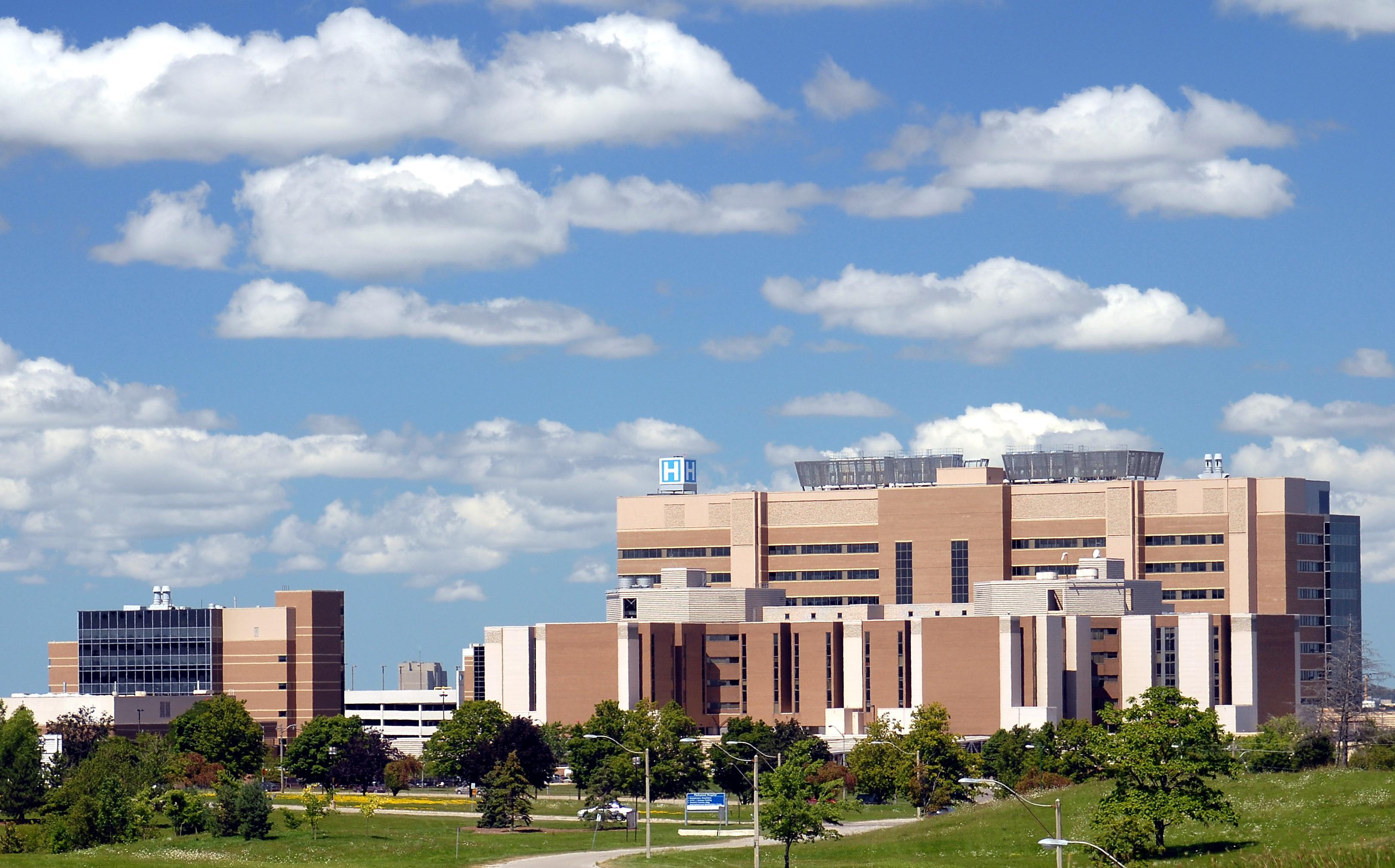 London Health Sciences Centre (LHSC) is one of Canada's largest acute care teaching hospitals. Located in London, Ontario, LHSC cares for more than one million patients each year. As one of the country's top ten users of blood products, and the third largest in Ontario, LHSC joined Partners for Life as a way to educate physicians and staff about the direct link between donors and patients. Four years later, the program has become a pillar of the hospital's community outreach programs.

LHSC continuously meets their annual blood collection pledge, which now exceeds 500 units per year. In 2014 they also increased their Partners for Life membership by 200.

LHSC has committed one individual from their communications team to the Partners for Life portfolio. Working with Canadian Blood Services, the champion helps to develop new initiatives for recruitment and retention of donors; prepares joint media releases about donor campaigns to distribute to local media; keeps staff informed through the hospital's intranet site, and promotes regular Life Buses to the London clinic. The hospital also keeps the community informed by regularly featuring stories about its efforts on the LHSC public-facing website.
---
590 VOCM – Steele Communications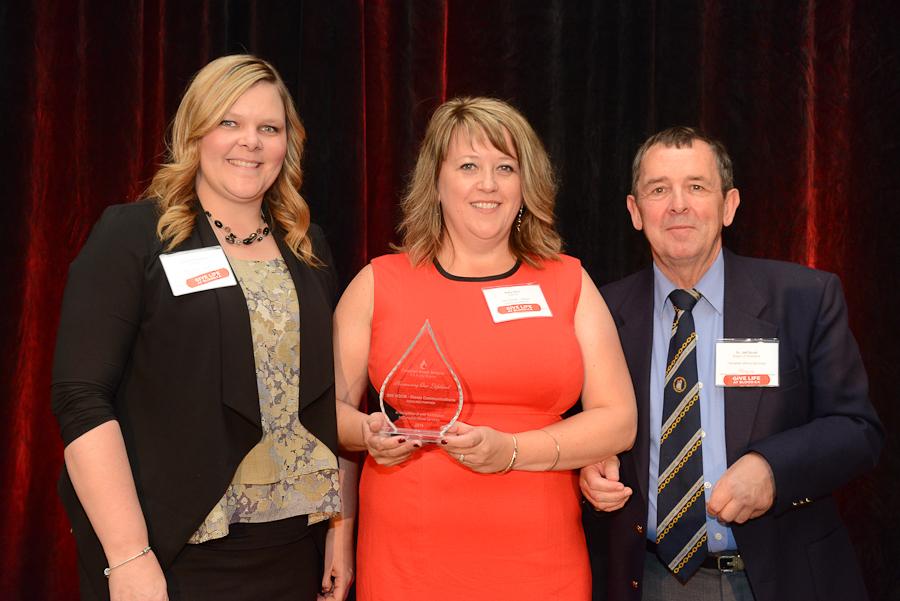 590 VOCM - Steele Communications is as committed to the blood system today as they were when they first started their support more than 20 years ago. A media partner that reaches residents of Newfoundland and Labrador, their influence on donor recruitment is immense.

In addition to sponsoring two clinics per year, they also help to build awareness for blood donation and clinic events year-round. Fully invested in helping to save lives, the company and its on-air personalities ensure pick up of each and every public service announcement, and answer the call for additional support during periods of heightened need. At clinic events, they take time to talk with donors and Partners for Life champions to learn about what donating and volunteering means to them. They also make time to meet with and learn about recipients in order to fully understand how donors have made an impact on their lives. This often includes interviewing recipients on air and treating young recipients to tours of the station where they can meet on-air personalities. Many Steele Communications employees also donate.

As a partner, Steele Communications is unparalleled in its support and dedication to helping patients' lives.
---