Need Help or want to give your feedback?
Whether you're having trouble with your account, or would like to make a suggestion, Canadian Blood Services offers you quick and convenient options to troubleshoot or get in touch. Contact us via live chat, consult
our FAQ
, send an email
feedback@blood.ca
, or give us a call at 1 888 2 DONATE (1-888-236-6283).
National Blood Donor Week
National Blood Donor Week runs from June 11 to 17, 2018 and World Blood Donor Day is on Thursday June 14. This year we will commemorate the 10th anniversary of the National Blood Donor Week Act legislation passed by the Government of Canada in 2008 to recognize and celebrate volunteer blood donors from across the country who selflessly Give Life.

From June 11 to 17, we will also be taking part in the international Missing Type campaign, which will encourage individuals to find out their blood type and become regular blood donors. We need 100,000 new donors this year so there is enough of each blood type on hand for patients across Canada.

To help you involve your friends, family, and community we've developed easy to use social media tools: Facebook, Twitter and Instagram. Share your support on social media using the hashtags #GiveLife, #NBDW2018 and #missingtype.

Join us this month and please help remind new and returning donors of how important their acts of kindness and generosity are. Let's inspire them to continue saving lives!

Later this year, Canadian Blood Services will celebrate its 20th anniversary. By acknowledging blood donors and encouraging people to learn their blood type by donating blood, we'll ensure we have a robust donor base to serve patients for the next 20 years.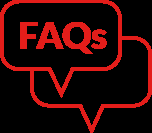 Related Links:
The ABC's of ABO Blood types
Blood Type Hype
"What's Your Type" Blood Typing Events
Missing Type 2016
How blood saves lives
Media Room