Hospital Newsletter March 2018
Perioperative autologous blood donation and directed donation (PDF)
Canadian Blood Services has been evaluating the appropriate utilization of two special types of blood donation:  perioperative autologous blood donation and directed donation. These two types of donation have been the subjects of recent BloodBriefs.
Perioperative autologous blood donation (PAD) is the banking of red cell units (rarely plasma) collected from a patient before a planned surgery. The use of PAD was promoted in the Krever Commission recommendations to improve blood safety as a response to viral transmission by allogeneic blood in the early 1980s. The residual risk estimates of a potentially infectious donation in Canada are very low at 1 in 21.4 million donations for HIV, 1 in 12.6 million donations for HCV and 1 in 7.5 million donations for HBV. 
Given the current exceedingly low risk of transfusion-transmitted viral infection by allogeneic blood and the fact that the risks of transfusion-associated circulatory overload (TACO), bacterial contamination and receiving the wrong unit are not mitigated by PAD, the rationale and safety of routine PAD has been questioned. Additionally, autologous blood donation before surgery can contribute to preoperative anemia and a greater need for perioperative transfusions. 
Finally, the cost-effectiveness and the balance between the risks and benefits need to be examined as 60 to 80 per cent of units collected are discarded. This is a waste of the patient's blood, their time and a waste of health care resources.  
A directed blood donation is one that is collected by Canadian Blood Services from a parent or legal guardian, and designated to be transfused to their minor child. The rationale and safety of routine use of directed donations has also been questioned. 
Blood collected for a directed donation cannot be used for another recipient, therefore, if not used for the specific recipient, directed units issued to hospitals must be discarded. Furthermore, directed donation may be associated with increased risk to the recipient, which include the following. 
 Blood from a first-degree relative can be associated with an immune reaction called graft versus host disease (GvHD), which can be a severe and potentially fatal reaction. To reduce the risk of this reaction, the blood is irradiated, but irradiation does not eliminate the risk. 
 Because a directed donation unit must be irradiated, product quality and shelf-life are reduced.
During pregnancy, a mother may be alloimmunized to fetal blood cells. A subsequent directed donation from a mother to her child may result in a transfusion-related acute lung injury (TRALI) reaction.
Exposing patients to family members' blood may make it more difficult to find family members who would be compatible as stem cell or organ donors if needed in the future. This is because the patient may form antibodies to family member's blood cells through a directed blood donation.
Directed donors tend to be first-time donors, and transmissible diseases are detected more frequently in first-time donors than in the regular volunteer donor pool. 
Relatives may perceive undue pressure to provide a directed donation. Sometimes these individuals may have a confidential or private reason that prevents them from being eligible to donate blood. This pressure may result in the individual concealing this risk and donating a unit that is potentially less safe than one from the general donor pool. 
In summary, directed donation results in a unit of blood associated with higher risks and no clear benefit for the patient. While it is recognized that providing directed blood donation may be helpful to the emotional state of family members, the risks associated with directed donation are higher for the patient.
There is likely no role for routine perioperative autologous donation except for select patients such as those with rare blood groups or multiple blood group antibodies where compatible allogeneic blood is difficult to obtain; patients at serious psychiatric risk because of anxiety about exposure to allogeneic blood; and, potentially, patients who refuse to consent to donor blood transfusion but will accept PAD.  
The Choosing Wisely Canada campaign has recommended that physicians 'do not routinely order perioperative autologous and directed blood collection'.
Nationally, the demand for both perioperative autologous units and directed units for transfusion has been declining steadily since 2007. This shift in demand is encouraging but relatively high use continues at certain sites. Sites are encouraged to review their use of these resources to ensure only patients who truly need them receive autologous or directed donations.
---
The Hospital Liaison Specialist Team – We're here for you (PDF)
As part of Canadian Blood Services commitment to collaboration with hospital customers, seven Hospital Liaison Specialists (HLS) in regions across the country work closely with you the hospital customer to better understand your needs and expectations. Together the team strives to optimize inventory, exchange best practices and gather data that support improvements to blood product utilization across the blood system. 
Your HLS team
Janet Unrau – British Columbia and Yukon Territory
Jennifer Stepien – Alberta and Northwest Territories
Michele Burns – Prairies
Denyse Tremblay – North/Eastern Ontario and Nunavut
Jon Fawcett – Southern Ontario
Susan White – Central Ontario
Dorothy Harris – Atlantic
The team is changing
Three members of our team of long-serving hospital liaison specialists are about to or have recently retired. 
Valerie Paulson, HLS for the Prairies account region, started in 2005 and was one of the first in this role, way back when the position was called "hospital customer service representative". Val retired in November 2017. 
Denyse Tremblay, HLS for the North/Eastern Ontario and Nunavut account region started in 2007 and retired in January 2018.  
Janet Unrau, HLS for British Columbia and Yukon (BCY) account region, is set to retire in April 2018.
We are certainly going to miss the professionalism and expertise that Valerie, Denyse and Janet have brought to our team. They're sure to be missed by their hospital customers as well.
New team members
We are happy to welcome two new hospital liaison specialists to our team.  
Michele Burns comes to Canadian Blood Services from Regina General Hospital. She will take on the HLS role for Prairies account region effective January 8, 2018.  
Amanda Nowry joined Canadian Blood Services in November 2017. She comes to us from the University Health Network in Toronto and The Ottawa Hospital. Amanda began the role of HLS for the North/Eastern Ontario and Nunavut account region following Denyse's retirement in January 2018.  
The search for a new HLS for the BCY account region began in February 2018.  
How to find us
The Hospital Liaison Specialist for each province and territory can be found online. We look forward to working with you!
---
Meet Dr. Isra Levy, Vice President of Medical Affairs and Innovation, Canadian Blood Services (PDF)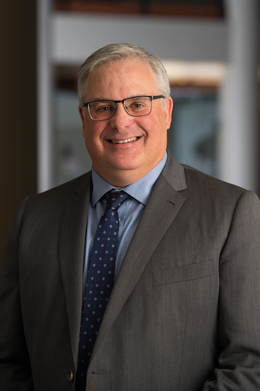 In January 2018, Dr. Isra Levy joined the Canadian Blood Services Executive Management Team as the vice president of the Medical Affairs and Innovation division.
Dr. Levy's hospital work has included general medicine, intensive care, geriatrics and oncology support. He has also practiced in community-based primary care in rural and urban settings. He has worked in research, policy and the public health milieu, most recently as the Medical Officer of Health in the City of Ottawa. He currently lives in Ottawa with his family, where he is also an Adjunct Professor of Epidemiology and Community Medicine at the University of Ottawa.
Dr. Levy welcomes questions or comments from any of our readers at any time. He can be reached at isra.levy@blood.ca
---
BloodTechNet – building valuable educational resources (PDF)
The BloodTechNet Award Program was launched in 2011 to facilitate the development of innovative educational resources that support the Transfusion, Cellular Therapy and Transplantation communities in Canada. The program is led by Canadian Blood Services' Centre for Innovation, with financial support from Grifols Canada Ltd.
The Program supports the Canadian Blood Services' Centre for Innovation's goal of mobilizing knowledge to promote excellence in transfusion and transplantation medicine.
One example of a completed project is "Snippets – Watch and Learn Job Aids". These five minute interactive videos offer front line providers with meaningful and current clinical knowledge related around the following seven areas:
Patient identification when collecting pre-transfusion sample.
Patient identification and transfusion pre-checks required prior to the administration of blood components or plasma protein products.
Pre-transfusion testing including ABO grouping, antibody screening and crossmatching.
Emergency blood administration.
Transfusion reactions (respiratory complications related to transfusion).
Post-production modification of blood components (washing and irradiation of red blood cell, platelet, and plasma units).
Thawing frozen blood products.
Snippets is just one example of some of the great tools that have been developed through the BloodTechNet Program.
Visit our BloodTechNet resources page to access other resources funded through BloodTechNet and visit our funding opportunities page to find out more about the funding aspect of this Program.
---
Canadian Blood Services strategy refresh takes a look into to the future (PDF)
Canadian Blood Services is in the midst of an exercise to refresh its five-year strategic plan. In support of this, an extensive internal and external stakeholder consultation took place in the fall of 2017. This consultation included a series of stakeholder roundtable discussions held in regions across the country and a web-based survey sent to external stakeholders and employees. 
In total, 120 external stakeholders (senior leaders of pan-Canadian health organizations, patient organizations, hospital, medical and research/scientific sector leaders) and 500 employees were included in the consultation activities. In addition to the stakeholder consultation activities, a series of internal "think tanks" were formed to address key strategic questions and future opportunities. 
As part of this exercise, participants were asked to propose what might first appear to be radical ideas to transform our business. One such idea is the use of electric autonomous aircraft, or drones, to deliver blood components to hospitals using low air traffic routes. Did you know that drones are already being used in one part of the world to deliver blood components? Read more
The results of this future-thinking work will serve to shape Canadian Blood Services' new five-year strategic plan, which will be available publicly in fall 2018. Special thanks to those who shared their valuable time and insights to help shape this important work.
Changes in clinics:
A quick overview of the new process that will be starting in clinics on July 4.
Did You Know?
Canadian Blood Services has a professional education website
blood.ca/professionaleducation
Canadian Blood Services' professional education website is the trusted source for health-care professional education materials. We provide vital resources on transfusion of blood components, and donation and transplantation of organs and tissues. Explore our clinical guidelines, leading practices, courses, upcoming events and more.