Inspire Others to Get Involved in Giving Life
Thank you for being a champion of Canada's blood system. Here are some resources and templates to help you spread the word about blood donation in your workplace and community.
If you have any questions or need further assistance, contact your local Canadian Blood Services representative or email feedback@blood.ca.
---
Wh
a

t if y

o

ur bl

oo

d 'type' went missing?
This June join us for #MissingType.

Be part of the global campaign taking place during National Blood Donor Week (June 11-17) involving 22 countries, supporting hospital patients across Canada by raising awareness about the need for blood. Every 60 seconds, someone in Canada needs blood.

Click Here for more info on the campaign and how your organization can participate.

Click Here

to sign up for Missing Type tools to use during the campaign
---
Social Media & Sharable Tools
Visit our share page for all the latest social media assets.
Banners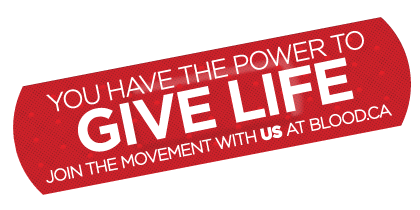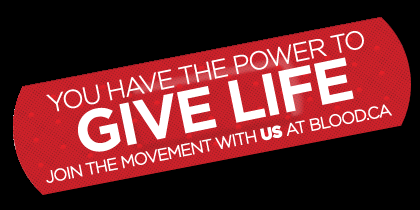 Thanks for being a Champion
Have you recently adopted a clinic or recruited someone to Give Life? Download & share these graphics to spread the word about your contribution and thank those in your workplace and community for their support.
---
Recruitment Tools
Brochure
Recognition Tools
Inspirational Videos
Inspirational Stories
Logos
Please click here for Canadian Blood Services logos
Media Resources
Please click here for Canadian Blood Services Media and for our Social Media Policy.
---
School Challenge